Latest
Kit Harington's Fiancee Rose Leslie Flaunts Engagement Ring at Airport
By
|
Newly-engaged flashed her engagement ring when arriving at Heathrow Airport oon Sunday, October 8 in London, England. The 30-year-old Scottish actress was pictured with the massive diamond sparkler she got from on display as she grabbed her luggage at the airport that day.
Leslie, who played Harington's onscreen love interest Ygritte on HBO's hit fantasy drama "", looked beaming even though she went makeup free. Wearing her shoulder-length light brown locks in a tousled style, she opted for a stylish look in a chic oversized gray wool over her black sweater. She draped a maroon colored backpack over her shoulder while carrying a big white handbag in the other.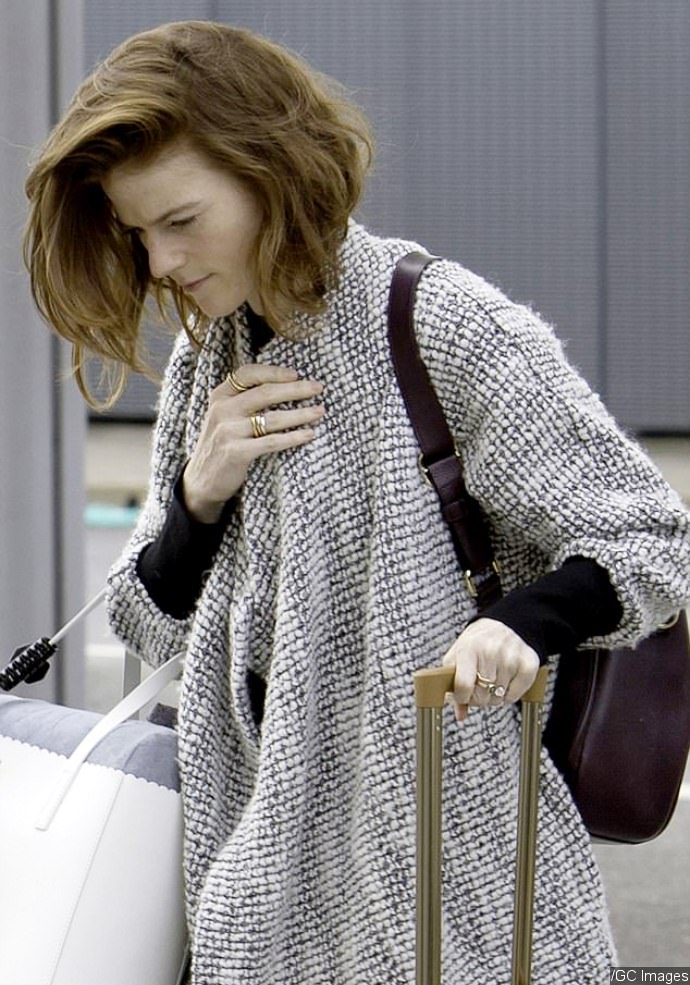 Harington and Leslie in British newspaper The Times in September. Made under the names Mr K.C. (Kit Catesby) Harington and Miss R.E. (Rose Eleanor) Leslie, the announcement read, "The engagement is announced between, Kit, younger son of David and Deborah Harington of Worcestershire, and Rose, middle daughter of Sebastian and Candy Leslie of Aberdeenshire."
The Jon Snow depicter recently revealed that his proposal didn't go quite as he planned. He talked about the proposal gaffe when appearing on "The Jonathan Ross Show", which will air this Saturday, October 14.
"I did have some plans to do it, I was going to string up some lights in some trees and do all the romantic stuff, but we were in the country and we were under this beautiful night sky and had a log fire burning and red wine and I blew my load early," he explained, before he quickly apologized for his inappropriate wording.
"Sorry that's a really bad expression!" he said. Harington, also 30, then explained to host that he "was meant to do it the day after with the lights. What I meant to say was, I popped my question a bit early."
The couple got engaged five years after they first met on the set of "Game of Thrones". They recently moved in together. "I've moved in with my other best friend Rose, so I'm very happy," he told . "It's going well, so she's got all sorts of ideas for the house."
"" actor continued, "I said to her, cause she's moved into my house, 'Look darling, it's important that this is our space. That it feels like our space. That you haven't just moved into mine. Move anything you want around, change anything, chuck anything out.' "